Integrity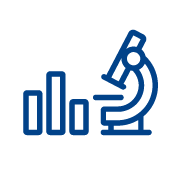 Ethics in Research
Ethical issues in research projects proposals (e.g. Research on human participants, animals, personal and confidential data) are assessed and approved at the MU by:  
Ethics committee for Research (all projects except Faculty of Medicine and ELSPAC)
Ethics Committee of Faculty of Medicine (Faculty of Medicine projects)
Ethics Committee ELSPAC (ELSPAC projects)
Stem Cells - For research on stem cells a permission of Ministry of Education required (legislation 27/2006 Sb.)
Research on Human Participants - Informed consent, collating and procession of personal and confidential data
Research on Animals - Expert committee for  ensuring the welfare of test animals
Infrastructures
The Expert Committee for the assessment of instrumentation purchase plan has been established in order to increase the efficiency of planning of costly devices purchase and in order to provide information on planned purchases.
The Commission shall carry out assessment of the plan for the purchase of instrumentation for research in case the estimated acquisition price exceeds CZK 1 mil. Incl.
---